Annel Engelbrecht, owner of the Koeitjies and Kalfies creche in Centurion, still suffers the consequences of a fake racism incident manufactured by a racebaiting black mother which was picked up by Panyaza Lesufi, the well known hater of Afrikaans language schools and MEC for education in Gauteng.
While the rest of the country has moved on due to mainstream media ignoring and forgetting about the incident, her reputation is still being harmed and she still suffers financially as a result of the fake and false allegations. This is because prospective clients google the name of her creche to do their research, before placing their children there, and she believes the negative search results which bring up the incident, is costing her prospective placements. Because she never got an apology after being falsely accused of racism she has no way of resoundingly countering the allegation.
This poor woman was made a victim of the fake racism accusers back in 2016, when a photo was shared on social media of 6 white children sitting at a table, and a black toddler seated at a separate table. The black mother seized the opportunity and then wrote on Facebook that she immediately rushed to the school, when she saw the photo on social media, and that it was the worst thing she ever saw. It was a fake and manufactured racism incident because the 6 white children were already sitting at the table when the black toddler came into the room, so he sat at the next open table.
There was also another white child who sat with the black child anyway. This was not shown or talked about when Panyaza Lesufi then went on social media calling Annel a racist and various other things. Lesufi nastily published the school's address on social media and invited people to visit the school with him. A spokesperson of the Dept of Home Affairs placed a picture of a person being beaten with a sjambok (whip) – what a barbaric thing to do, but then they seem to be barbarians – on Twitter with the caption:"Exclusive video footage of Panyaza Lesufi busy reckoning with the management of a racist creche".
All these things that were being said were never withdrawn and it of course stays on the internet when people google the name of the creche. No doubt these false accusations amount to crimen injuria and the crime of crimen injuria is being perpetuated as the false accusations were not withdrawn and stays on the internet. EFF members came to demonstrate in front of her school and she got threatening calls in which some people said that they will come deal with her, which was a threat on her life, and others said they will burn down the school.
She also got emails in which people called her a barbarian, a wicked person and an embarrassment for Christians. Prof John van den Berg of the University of Pretoria went to the Human Rights Commission (HRC) to complain about Lesufi's behavior but although the HRC said that Lesufi incorrectly interpreted the photo, he was not guilty of racism. The HRC also found that Lesufi acted wrongly by publishing an unedited video of children and by publishing the address of the school. The HRC said that it's provincial office must investigate these unjustified acts (not done yet).
Annel would like Lesufi to apologize so that her name can be cleared (the ANC never apologize, especially not to white people). Annel says that a developer recently pulled out of a proposed development deal in which she would have operated a creche in the development and she does not know if the fake racism allegations still played a role.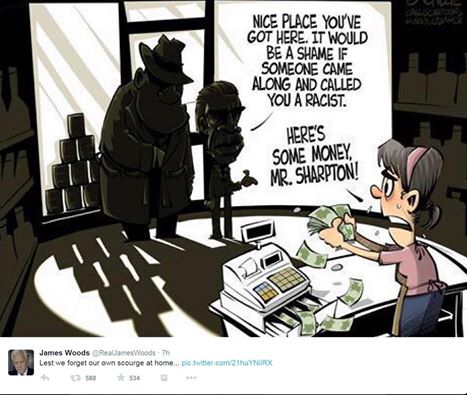 See also: "Racebaiting Political and Government Vultures Must Stay Away From Children!"
---